Cherokee County Schools offers more than 3,900 students of Cherokee County extensive learning opportunities, including the traditional curriculum, vocational training, and technology. Furthermore, with the many athletic programs and extra curricular activities at each school, students are assured a well-rounded, quality education.
The Cherokee County School
System strives to provide all
students with multiple quality educational opportunities
designed to prepare them for
success in an ever-changing
society.
New Security Measure in Cherokee County Schools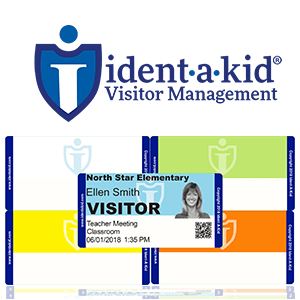 All schools in Cherokee County now have a new visitor management system. This system has been put in place as an additional security measure for our students and staff members. When visitors arrive on campus, they must present their driver's license to visit students at school or to check-out students from school. Additionally, visitors will have their picture taken and a unique badge printed for them to wear while on campus. Please note that parents, guardians, or anyone on a students' approved check-out list must present their driver's license or another form of a photo ID in order to check-out students. We appreciate your efforts as we work to implement new security measures in our schools.
Cherokee County Schools Student Enrollment

Cherokee County Schools now utilizes PowerSchool, an online system for registering and updating student information. This solution eliminates the need to complete paper packets and creates an efficient means for updating information year after year. All required documents must be reviewed and approved before your child's registration is considered complete.

If you do not have access to a computer or mobile device (smart phone, tablet, etc) to complete online registration, please contact the school where your student will be enrolled next year.

Returning/Current Students:

Please complete the form located at this link:

https://secure.infosnap.com/family/gosnap.aspx?action=22977&culture=en

You will need the 15 digit snapcode from your school.

New students:

Please click this link to enroll:

https://secure.infosnap.com/family/gosnap.aspx?action=22974&culture=en

Registering Kindergartners who are not currently enrolled in Cherokee County Schools in PreK will complete the new student form.

If your child is enrolling in Kindergarten for the fall and is currently enrolled in PreK in Cherokee County, please see your child's school for a snapcode and register as a Returning student.

*Please note that if your student has ever been enrolled in any Alabama school, you must register them under the Returning Students Online Form with a snapcode given to you by the enrolling school. If this applies and you continue with the new student form, your submission will be deleted, and you must complete the returning student form.**

New students must also visit the enrolling school to provide the following:

Withdrawal Forms From Previous School

Proof of Custody When Warranted

Student's Valid Social Security Card (optional)

Age Verification (Birth certificate)

Original Blue Immunization Form (Must be up-to- date)

Proof of Residency – Must provide two (2) of the following and Photo ID:

 Copy of lease or mortgage agreement

 Copy of current utility bill in a parent's/guardian's name (power, gas, water, telephone, etc.)

 Property Tax Notice, Voters Registration Card
2020 Kindergarten Registration
Kindergarten is an exciting time for students and their families, as well as for our educators! We are so excited to welcome you to Kindergarten!

Kindergarten registration for all Cherokee County Schools will be held on March 13th from 8:00-3:00 at each local school.

Children must be at least five years old by or on September 1, 2020.

The following forms are required to complete the registration process:
-Proof of child's date of birth (ex: Birth Certificate)
-The child's original Alabama Immunization form
-Two proofs of residency (current utility bill showing address, driver's license, or rental/lease agreement)
-Photo ID of parent/guardian
-Copy of custody papers if applicable
-A copy of the child's Social Security Card is requested but not required

Please contact the local school if you have any questions.
2020-2021 PreK Pre-Registration
While the drawings for all PreK classrooms have been conducted and parents are being contacted regarding their child's place in the class roster or waiting list, there are a few openings still available at Gaylesville's PreK.
Parents/Guardians are encouraged to continue pre-registering their children in order to be placed on the waiting lists for full PreK classrooms. Children must be four years old by September 1, 2020. No five year olds will be accepted.
Registration forms must be completed online at
https://alprek.asapconnected.com
.
Parent Guides for Pre-registration can be found here:
https://tinyurl.com/sreu7ko