Attention all Students, Parents/Guardians, Community Members, and School Employees:
The Cherokee County School System is working to prepare for the upcoming 2020-2021 school year. Due to the ongoing COVID-19 pandemic, we are uncertain of the requirements our schools must follow once we are allowed to open. Guidelines from the Alabama State Department of Education and Alabama Department of Public Health will play a prominent role in determining the day-to-day schedule and interactions of our students. Because circumstances can change very quickly, those guidelines have not been finalized and we continue to wait patiently for specific instructions. In order to be prepared to make adjustments in a short period of time, we are working to gather information that will help us to be as prepared as possible for a variety of scenarios.
Please complete the following survey regarding a possible Virtual Learning program that the ALSDE is considering for all school systems. Your input will help us determine how many students may consider a virtual option for their education beginning in the fall.
https://forms.gle/QL6aUtprNECA4C6f7
Cherokee County Schools offers more than 3,900 students of Cherokee County extensive learning opportunities, including the traditional curriculum, vocational training, and technology. Furthermore, with the many athletic programs and extra curricular activities at each school, students are assured a well-rounded, quality education.
New Security Measure in Cherokee County Schools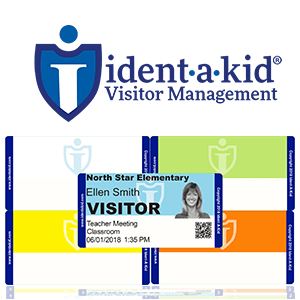 All schools in Cherokee County now have a new visitor management system. This system has been put in place as an additional security measure for our students and staff members. When visitors arrive on campus, they must present their driver's license to visit students at school or to check-out students from school. Additionally, visitors will have their picture taken and a unique badge printed for them to wear while on campus. Please note that parents, guardians, or anyone on a students' approved check-out list must present their driver's license or another form of a photo ID in order to check-out students. We appreciate your efforts as we work to implement new security measures in our schools.
School Closure Announcement
March 31, 2020

After receiving guidance from the Alabama State Department of Education (ALSDE), Cherokee County Schools system supervisors and school principals conducted several meetings over the past couple of days to discuss options for the completion of the 2019-2020 school year. In addition to completing the required ALSDE 2019-2020 Local Education Agency Academic Continuity Plan, a plan for the distribution of school work and grading policies were developed.

Over the next couple of days, teachers and school staff will be contacting students and parents/guardians to determine what resources are available in the home. Information regarding internet access, availability of devices, and the ability of students and/or parents to pick up paper-based packets of school work will be gathered during this time. Once this information is collected, the school system will be able to evaluate options for providing assistance to students in regard to home resources that could enhance learning during the school closure.

Teachers are currently preparing paper-based packets of school work for students who are not able to work online from home. Packets are scheduled to be available based on the following timeline:

- 1st packet ready for pick-up on Monday, April 6, 2020 - Thursday, April 9, 2020. Each school may generate a more specific schedule during that time frame to reduce the interaction between students, parents, and staff.
- 2nd packet ready for pick-up on Monday, April 27, 2020 - Thursday, April 30, 2020. The 1st packet is due to be returned to the school by April 30, 2020, and the 2nd packet is due to be returned to the school by Monday, May 18, 2020.

Student work during this time will focus on ASLDE-identified critical standards and may consist of a review of content already taught or new standards that are important for your child to learn before moving to the next grade. The following is a summary of grading and course credit policies during the final months of school:

1) Seniors who are on track to graduate and in good standing as of the third nine weeks grading period will be considered as "meeting the graduation requirements" for the state of Alabama.
2) Seniors who are not on track to graduate will be allowed to complete schoolwork and work towards meeting the requirements to graduate by the end of the school year.
3) K through 8th grade students: work completed during the 4th 9-weeks will be averaged with the 3rd 9-weeks grade. The 1st, 2nd, and 3rd 9-weeks grades will then be averaged together to determine the yearly average.
4) 9th through 11th grade students on block schedule: work completed during the 4th 9-weeks will be averaged with the 3rd 9-weeks grade to determine the final grade. Work completed during the school closure period will be an extension of the 3rd 9 weeks.
5) 9th through 11th grade students on 7-period schedule: work completed during the 4th 9-weeks will be averaged with the 3rd 9-weeks grade. All 9-weeks grades will then be averaged together to determine the yearly average (1st, 2nd, & 3rd).
6) 4th 9-weeks ½ credit courses - If a ½ credit course is scheduled to be taken during this time, students will earn credit for the course if they complete the assignments during this time. Students who do not complete the assignments will need to take the course in a future school year.
7) ACCESS students - Students will be expected to continue working in these online courses from home. If this is not possible, the student should contact the school to determine how to proceed with the course.
8) Dual Enrollment - classes will continue in an online format based on guidance from the college/university.
9) AP courses - Students have the option of taking an online exam from home. CollegeBoard is providing online resources/instruction for students wishing to take AP exams. Teachers may also provide review materials as needed.

Additional information regarding the pick-up of student belongings from the school will be released at a later time. Special coordination will need to be planned to allow for students to retrieve their items while also meeting ADPH regulations regarding public contact during the COVID-19 crisis. Please contact the individual schools or Cherokee County Board of Education if you have questions regarding this information.

Information regarding graduation and other school events will be determined at a later date based on guidance from ALSDE, ADPH, and the Governor's Office.


March 24, 2020
Please click here to watch a video update from State Superintendent Dr. Eric Mackey.

March 16, 2020

Following the guidelines in Governor Ivey's State of Emergency, the schools in Cherokee County will be closed at the end of the school day on March 16. The current plans are for the schools to reopen on Monday, April 6, 2020. We realize this will create hardships for many families and we want to do everything we can to help. This is a rapidly changing situation and we will keep you informed as more information is available.

Please note the following:

School Days and Closures: Schools will close at the end of the day on Monday, March 16 and will reopen on Monday, April 6. The reopening date is subject to change. All student absences will be excused on Monday, March 16 should you elect to keep your child at home. No excuses for absences will be needed for the dates of March 16 through and including April 3, 2020.

Athletics and Extracurricular Activities: All athletic and extracurricular activities will be canceled beginning Tuesday, March 17, and will resume on Monday, April 6. During this time there will be no contest, games, weight training, conditioning, practices, or any other related activities. The local school principals will announce the plans to play or cancel any sporting events scheduled for Monday, March 16.

Field Trips: Currently, all field trips are canceled through April 30. Some of the field trips may be rescheduled and there will be some that we will not be able to reschedule. Additional information will be coming from the local schools.

School Work: No school work will be required during the closure. Schools may provide optional work or activities that your child can use to help continue the learning process.

Thank you for your patience during this difficult time. Additional information will be provided as it becomes available.
Cherokee County Schools Student Enrollment

Cherokee County Schools now utilizes PowerSchool, an online system for registering and updating student information. This solution eliminates the need to complete paper packets and creates an efficient means for updating information year after year. All required documents must be reviewed and approved before your child's registration is considered complete.

If you do not have access to a computer or mobile device (smart phone, tablet, etc) to complete online registration, please contact the school where your student will be enrolled next year.

Returning/Current Students:

Please complete the form located at this link:

https://secure.infosnap.com/family/gosnap.aspx?action=22977&culture=en

You will need the 15 digit snapcode from your school.

New students:

Please click this link to enroll:

https://secure.infosnap.com/family/gosnap.aspx?action=22974&culture=en

Registering Kindergartners who are not currently enrolled in Cherokee County Schools in PreK will complete the new student form.

If your child is enrolling in Kindergarten for the fall and is currently enrolled in PreK in Cherokee County, please see your child's school for a snapcode and register as a Returning student.

*Please note that if your student has ever been enrolled in any Alabama school, you must register them under the Returning Students Online Form with a snapcode given to you by the enrolling school. If this applies and you continue with the new student form, your submission will be deleted, and you must complete the returning student form.**

New students must also visit the enrolling school to provide the following:

Withdrawal Forms From Previous School

Proof of Custody When Warranted

Student's Valid Social Security Card (optional)

Age Verification (Birth certificate)

Original Blue Immunization Form (Must be up-to- date)

Proof of Residency – Must provide two (2) of the following and Photo ID:

 Copy of lease or mortgage agreement

 Copy of current utility bill in a parent's/guardian's name (power, gas, water, telephone, etc.)

 Property Tax Notice, Voters Registration Card
2020 Kindergarten Registration
Kindergarten is an exciting time for students and their families, as well as for our educators! We are so excited to welcome you to Kindergarten!

Kindergarten registration for all Cherokee County Schools will be held on March 13th from 8:00-3:00 at each local school.

Children must be at least five years old by or on September 1, 2020.

The following forms are required to complete the registration process:
-Proof of child's date of birth (ex: Birth Certificate)
-The child's original Alabama Immunization form
-Two proofs of residency (current utility bill showing address, driver's license, or rental/lease agreement)
-Photo ID of parent/guardian
-Copy of custody papers if applicable
-A copy of the child's Social Security Card is requested but not required

Please contact the local school if you have any questions.
2020-2021 PreK Pre-Registration
While the drawings for all PreK classrooms have been conducted and parents are being contacted regarding their child's place in the class roster or waiting list, there are a few openings still available at Gaylesville's PreK.
Parents/Guardians are encouraged to continue pre-registering their children in order to be placed on the waiting lists for full PreK classrooms. Children must be four years old by September 1, 2020. No five year olds will be accepted.
Registration forms must be completed online at
https://alprek.asapconnected.com
.
Parent Guides for Pre-registration can be found here:
https://tinyurl.com/sreu7ko